Examples of some of MTR's commissioned projects
SAY SOMETHING Funded by CHSCB to produce a short campaign film exploring Child Sexual Exploitation
MTR runs one of the regional networks BFI's Film Academy programmes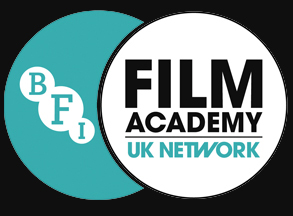 Into Film Programme
Two films Supported by the Lottery through the BFI's Into Film initiative.
'Migration' is a drama documentary exploring issues surrounding migration.
'Off The Wall' is a comedy drama following the musings of Faith and Kate as they sit on the wall, contemplating life and, more importantly, what to eat?……
'Hackney as Home'
An Open University Research project
5 films produced by 5 young people living in Hackney exploring Hackney as Home..
BBC Radio 1 & 1Xtra Hackney Academy 
Ten short 'spoof' films created by young people (2012)
BBC 3 'Free Speech' 2 insert pieces produced by young people
'2012 Olympic Legacy' 
Produced for the London Development Agency.
This film discusses what the young people of London think should happen to the Olympic site after the Olympics.
'Lifes Ups and Downs'
Produced for Barnardo's, Lewisham Children's Rights Service and NHS Foundation Trust.
A short film that looks at young people's well-being and how to turn negatives into positives. Gives advice on how to build a supportive network and how to put things into perspective. A truly inspiring film.
Mediabox – 'Our Everyday Lives'
Four films made by young people living in London. Funded by Mediabox.
'An Exchange'
Two boys meet by chance outside a youth centre and quickly make friends. The boys find out about each others backgrounds and we soon learn that even though one of them is an Irish Traveller and the other isn't, their lives aren't so different after all.
'Being Real?'
Three young women are close friends but their friendship starts to fall apart as pressure between them to form boyfriend relationships starts. One of the friends isn't being truthful about her new boyfriend as she knows her friends will not think he is cool enough. The conflict begins and we soon discover that their friendship is far more important than boys right now.
'Reality'
Two young men meet on a park bench. One of the young men is absorbed in his newspaper and is curious about the things he is reading about refugees. He shares his thoughts with the young man sitting next to him. Unexpectedly this young man gives another side to the papers stories.
'Every Day'
An audio visual journey of a young persons vision of his day and his thoughts and feelings of how the world sees him and how he sees himself.
Behind the scenes footage – A glimpse at the process that all four groups went through to produce their films.
"It was a great experience and at the same time lots of fun. The skills I learnt will help me in the future"
"I don't want it to end. I want to do more! I will put my skills into practice in my everyday life"
Barbican – 'Urban Stories'
A series of seven short films made by young Londoners from youth groups, adventure playgrounds, refugee and asylum seekers groups as part of the London Children's Film Festival.
This series of short films was supported by The City Parochial Foundation and the Cripplegate Foundation. In partnership with Film London, UK Film Council and the Independent Cinema Office. Festival partner Macquarie. Media partner Classic FM. Supported by Mayor of London.
Project Freshstart – 'Young Lives'
Looks at the importance of education, self love and acceptance. Highlights choosing the right path for the future and challenges the stereotypical portrayal of young people in the media.
St Stephen's Youth Work Project – 'Not Everything You Hear is True'
Short film that highlights how our perceptions of young people are often misguided. However when you take the time to read behind the lines, it's not exactly what you thought it was. Young people are individuals!
NAWP – 'Everybody Hurts'
'Everybody Hurts' is a resource developed by Newham Asian Women's Project [NAWP] through extensive consultations with young people and professionals from across England, Scotland and Wales on the issue of self-harm.
Funded by Diana, Princess of Wales Memorial Fund.
The video aims to give a voice to those who have experienced, or are vulnerable to self-harm, through a series of UK wide consultations. It also aims to increase understanding and challenge the stigmas attached to self-harm, as well as exploring the wider issues impacting on young people.
Everybody Hurts addresses a number of key issues including: what self-harm is; why people may self-harm; the common myths and stereotypes; some of the key issues affecting young people who maybe self-harming; the different ways people can be supported as well as how people could support themselves and a charter of recommendations produced by young people for care givers/professionals and policy makers.
For more information about the project or to purchase a copy of Everybody Hurts please contact:
Newham Asian Women's Project:
CAMHS – 'Our View'
A project by young people in partnership with London Borough of Tower Hamlets and East London and The City University Mental Health NHS Trust supported by Mouth That Roars.
"Understanding what mental health is and the range of services available is massive and complicated for most people. This film isn't about what mental health is and it won't tell you what services there are, but it will help you to understand what's important to young people when they access the service.
This film has been researched and made by young people, so it's from our point of view. We have come up with a Charter that shows what is important to young people who are accessing the service or might access the service in the future. We hope also that this film will help in suggesting tools that can help challenge the existing negative stereotyping of mental health."
YMCA – Young Leaders Against Crime
The film aims to explore whether the media's portrayal of youth crime is a reality or out of all proportion, and how might we try to prevent this from being a reality for some young people & what can be done about this.
A group of young people produced a film that highlights their research about crime in New York on a fact finding trip & in the UK & discuss the differences/similarities of crime in both cities.
'Grime Over Time' and 'Fashion'
Both 'Grime Over Time' and 'Fashion' are part of the Tower Hamlets Positive Activities for Young People programme & were produced by young people from Tower Hamlets.
'Grime Over Time' takes a brief look at the garage scene and in April 2006 was put forward to the East End Film Festival by Channel 4 fourdocs website as one of the two best films from the East End that was being showcased on their site.
'Fashion' takes a brief look at young people's exploration of their thoughts on fashion & was shown on Channel 4 website fourdocs.
NRF – funded by the Neighbourhood Renewal Fund
Mouth That Roars received funding by the NRF to complete three films on an outreach basis. MTR worked on estates from the following wards: Weavers, Bethnal Green South, Spitalfields/Banglatown, East India & Lansbury, Limehouse and Millwall.
Hackney Learning Trust
Hackney Learning Trust funded three film projects as part of 'Make A Connection' programme that is being hosted by the National Children's Bureau.
Conflict Film – Dealing with conflict
Transition Film – Looks at the move from primary to secondary school
Peer Pressure – looks at the choices we have to make
All three films will be used as educational tools.
Young Voice – 'Where is the Love?'
Young Voice –' Where is the Love?' is an educational resource designed to raise young people's awareness of the issues raised by dating violence.
The film aims to increase knowledge and understanding so as to help young people develop the confidence to identify and deal with abusive relationships, to be able to make informed choices and to create healthy and productive relationships.
Published by Young Voice in conjunction with Surrey Youth Development Service.
Young Voice – 'When Parents Part.'
A Young Voice film made by young people for separating parents & anyone working with families.
The film sets four scenes in the life of a family, from the view of the children & is an opportunity for mediators, parent group facilitators & all those working with parents to share these messages from young people & explore how parents can respond.